We have been working on a 1300sf renovation in the Plaza Towers over the past few months and have finally gotten around to posting an update on the progress. Here are few photos of before and during the progress so far. Designed by Architect Arlo Beattie and constructed by Froeschle & Sons in the early 1970's this building stands as a testament of timeless design with its efficient space planning techniques, ingenuity with it's cast-in-place concrete structural system, and community being the first condo association in North Dakota.
We've developed a deep appreciation for this building through the process of designing and renovating this single unit, 5C. We tried to take full advantage of the renovation with some kitchen and bath design maneuvers, strategic demolition, and expressing the concrete structure on the floors and walls. There have been plenty of challenges along the way, but we see challenge as opportunity. We're at about the half-way point with the renovation and looking forward to the finishing touches. Enjoy!
View looking through the living room and into the solarium. Yes, each unit has a solarium, brilliant!
Concept rendering. This type of image is very helpful to understand the space as the renovation progress, even though it may not totally look like this in the end.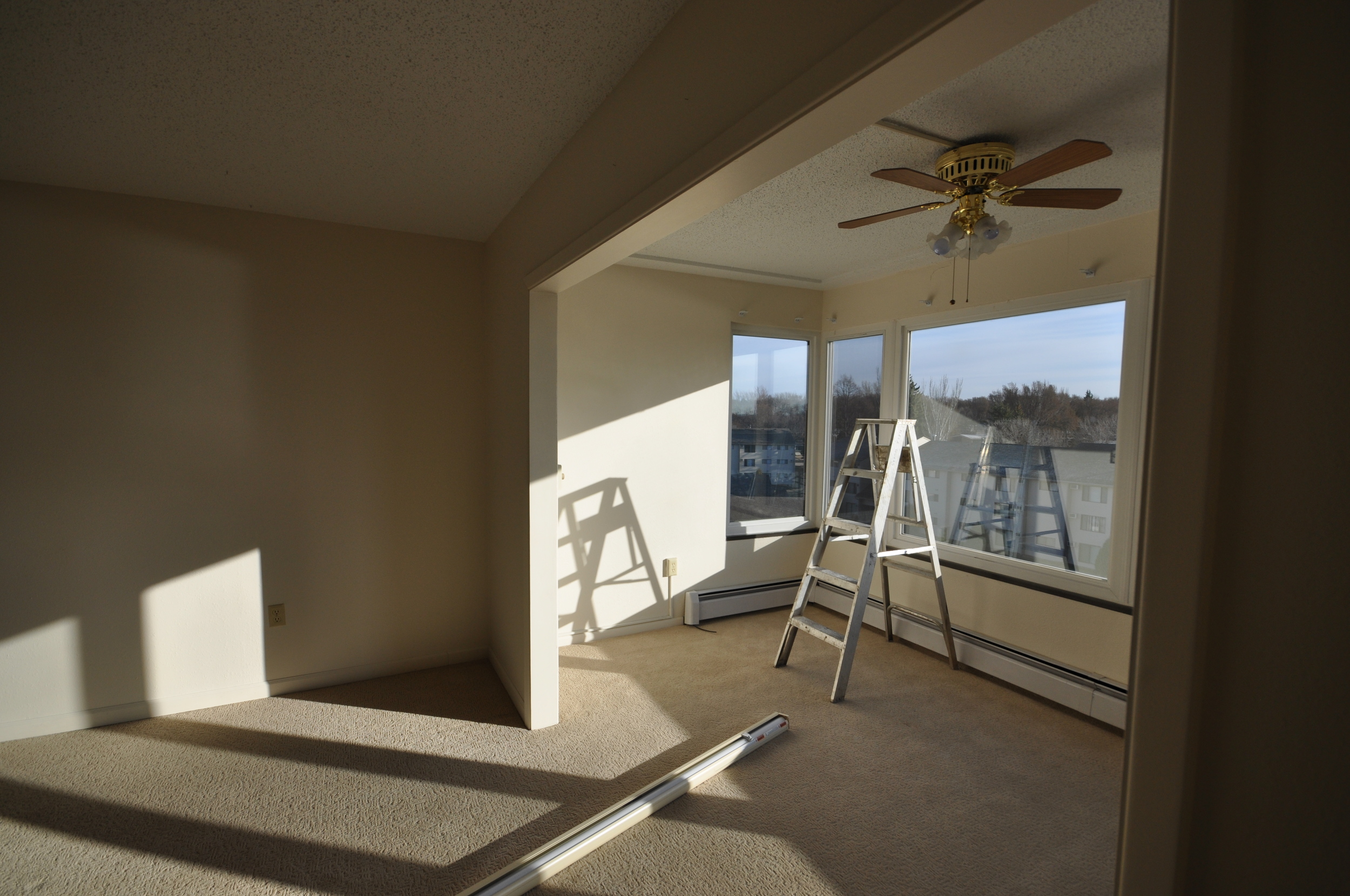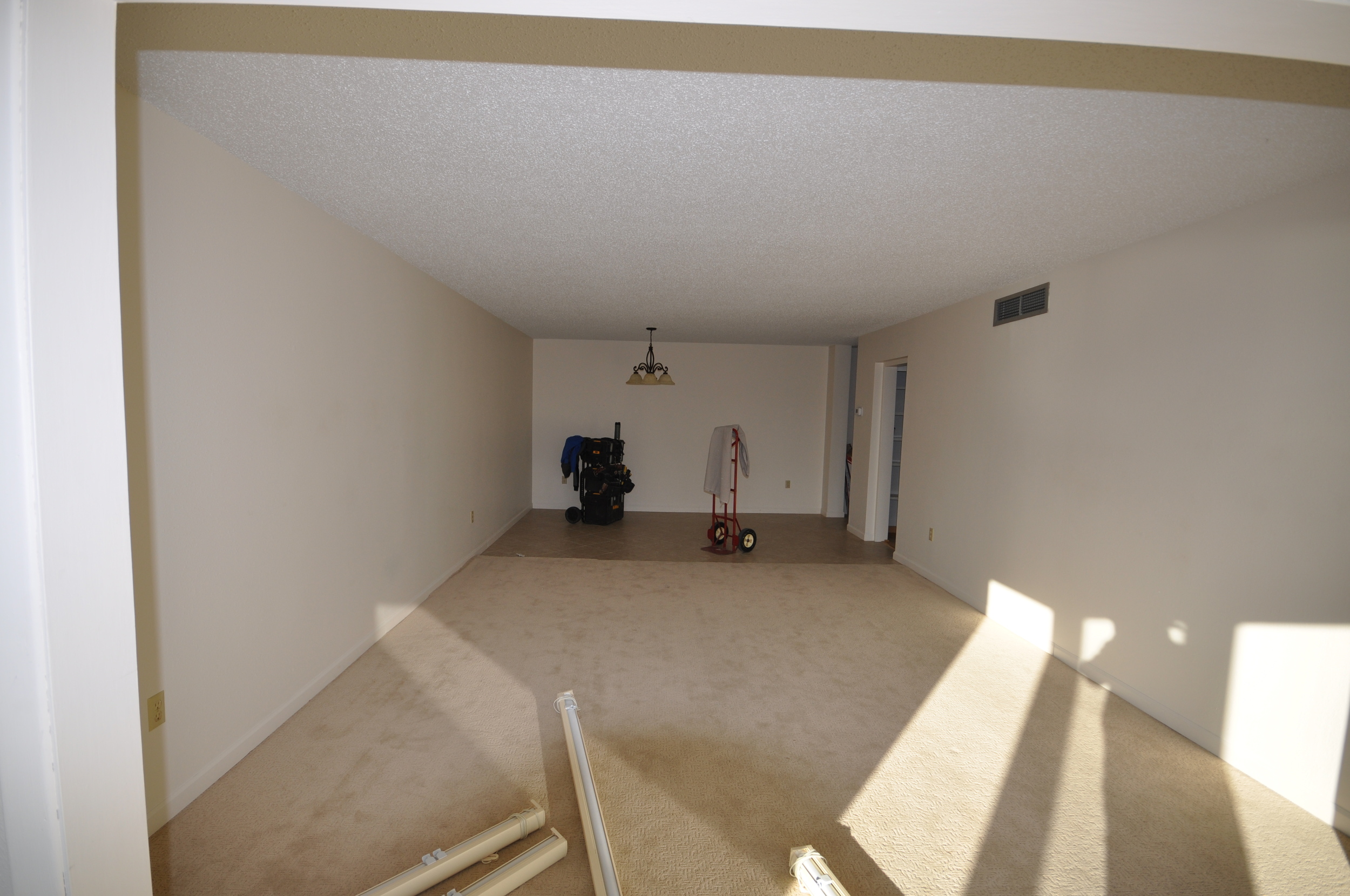 Looking back into the kitchen and into the dining room. Notice the lack of light fixtures in the ceiling- we'll show you a solution for this below.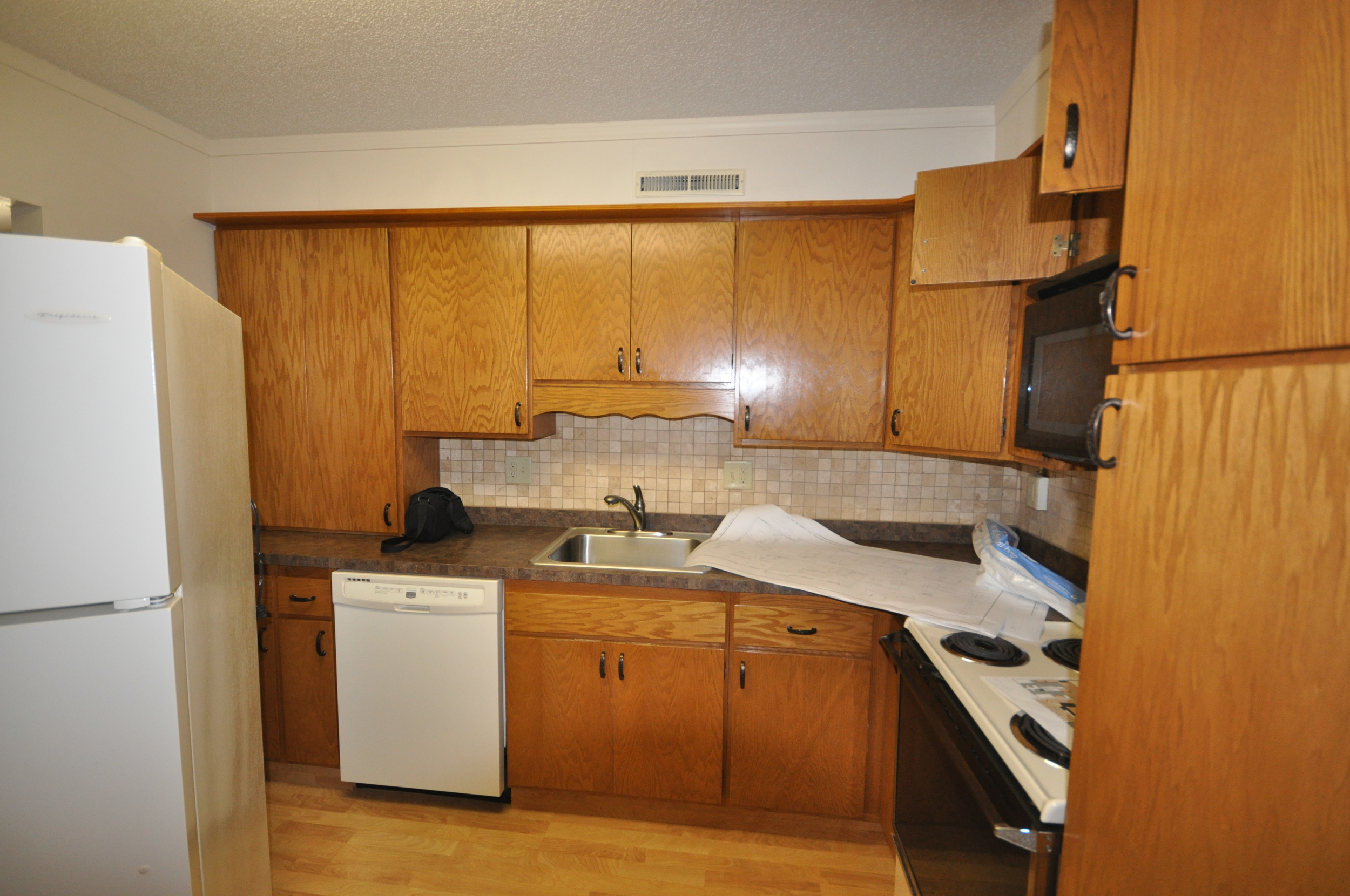 Existing kitchen. There were a ton of challenges here, but with some demo and detailed cabinet design we were able to open up the space.
Tight hallways! We played a game of space capture and turned these spaces into closet areas while maintaining open circulation through the space.
Bedroom 1. Notice the popcorn ceilings- we 86'd them!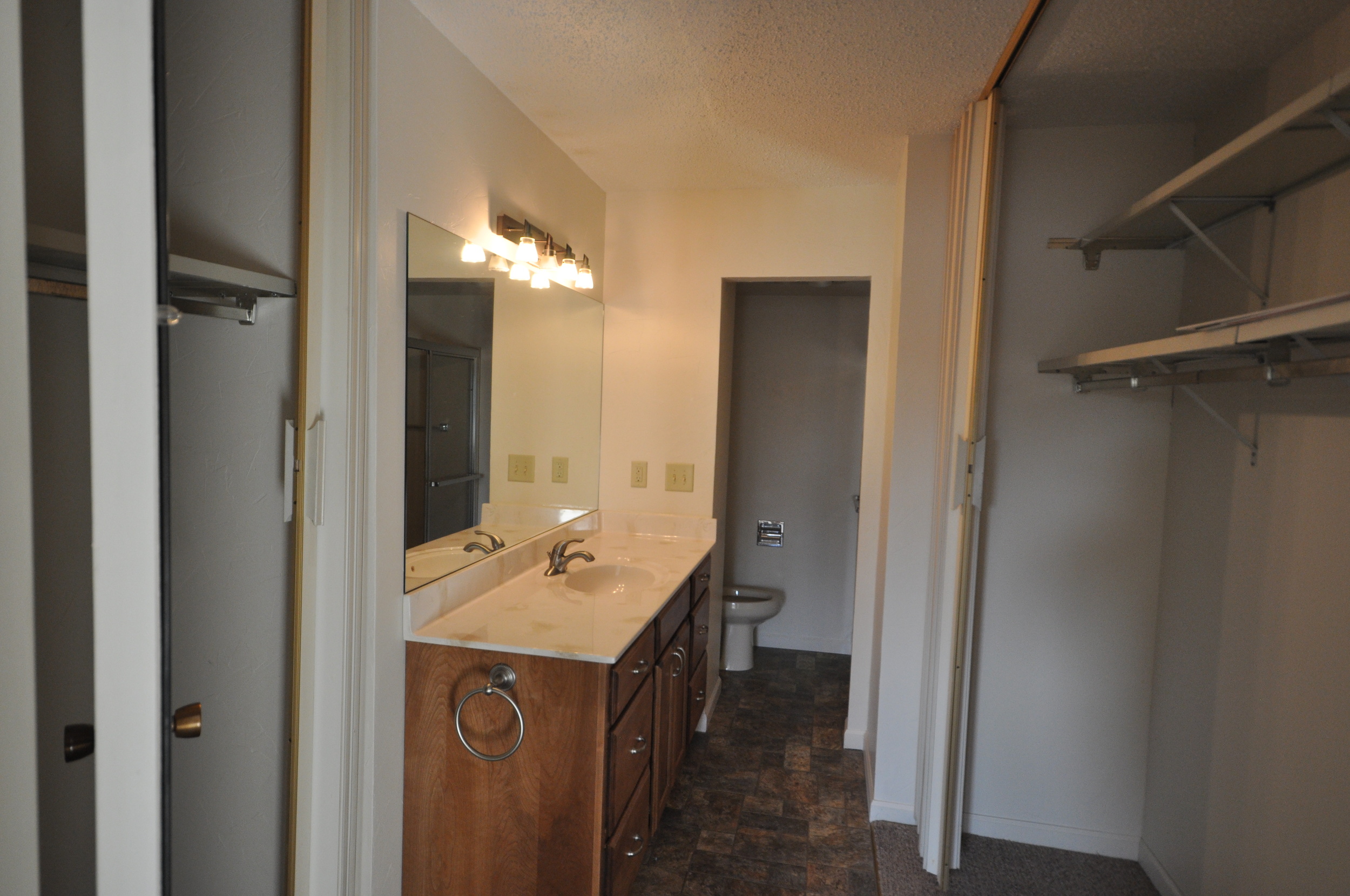 Bedroom 2. Surprisingly large for the era and plenty of natural light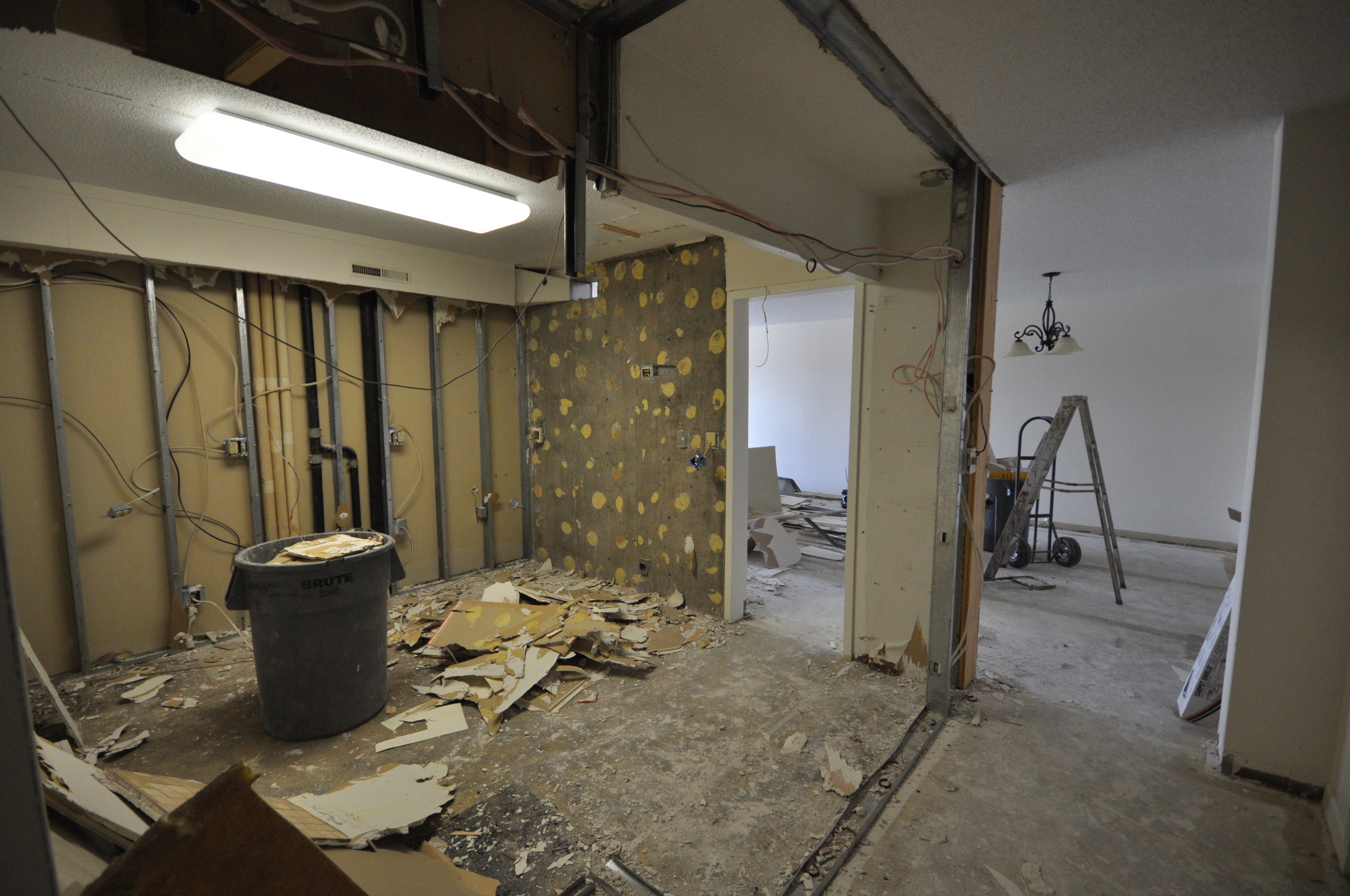 Apple Creek Builders crew doing some architecture archaeology exposing the concrete walls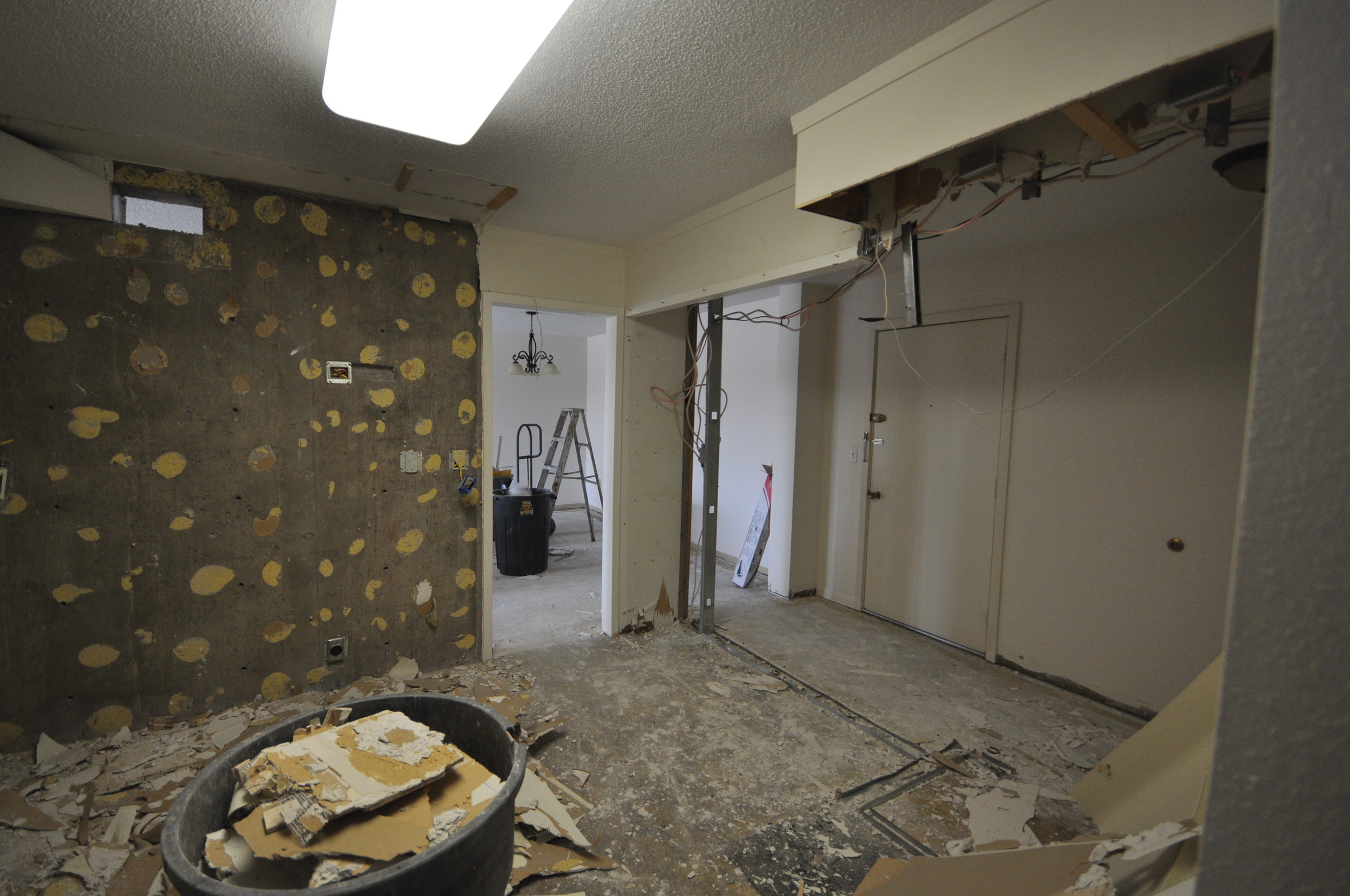 Did we mention corner windows?!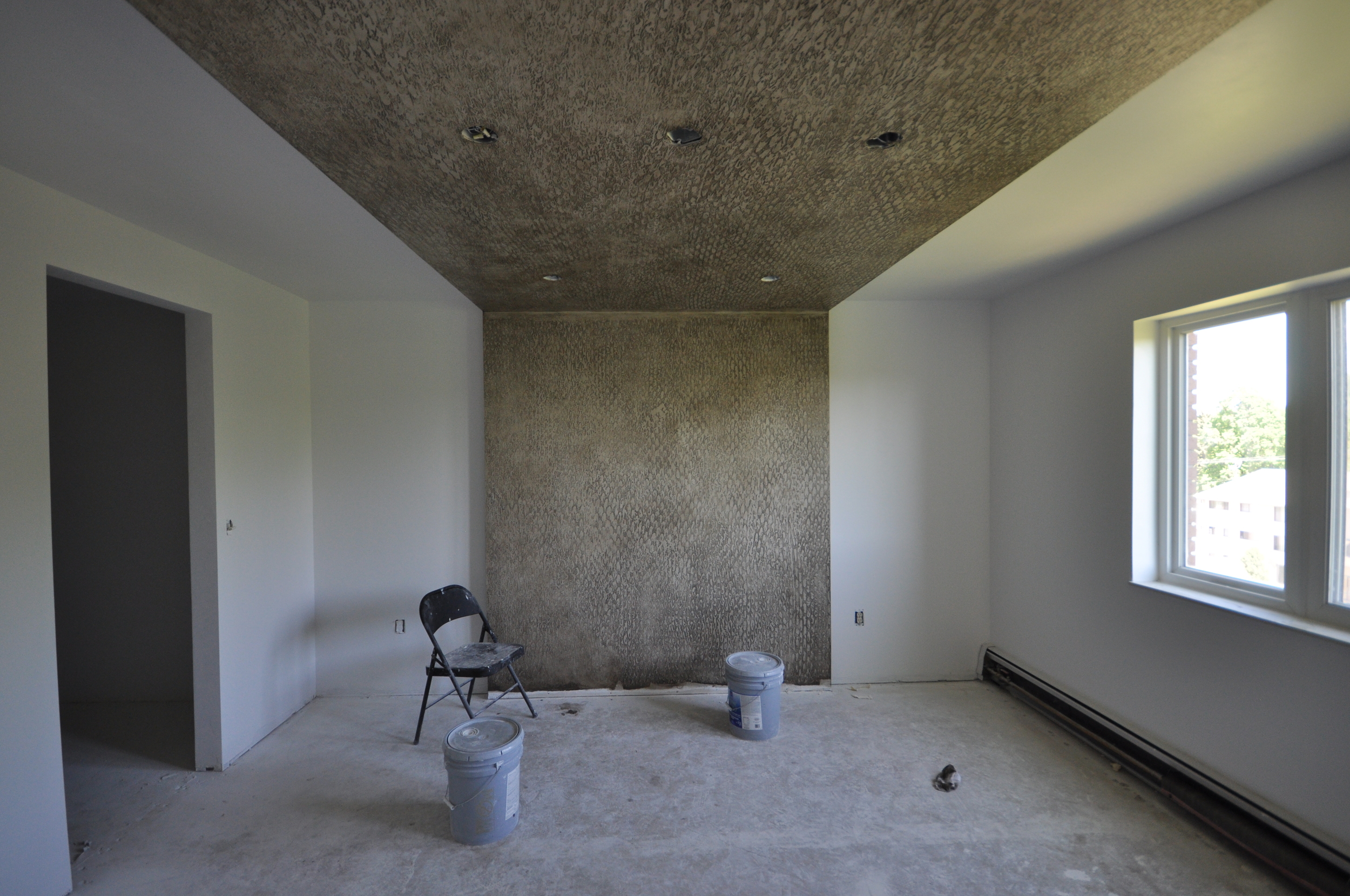 Headboard/ceiling detail in the master bedroom. We experimented with some different wall textures and paint techniques.
'bark tree' texture. Kind of has a crocodile cowboy boot look.
'mucho-gusto' texture with Sherwin Williams Blue Horizon paint.
...back to the lack of ceiling lights. We created a ceiling cloud that allowed us to provide more locations for some LED light fixtures. There will also be accent lighting hidden in the ceiling clouds.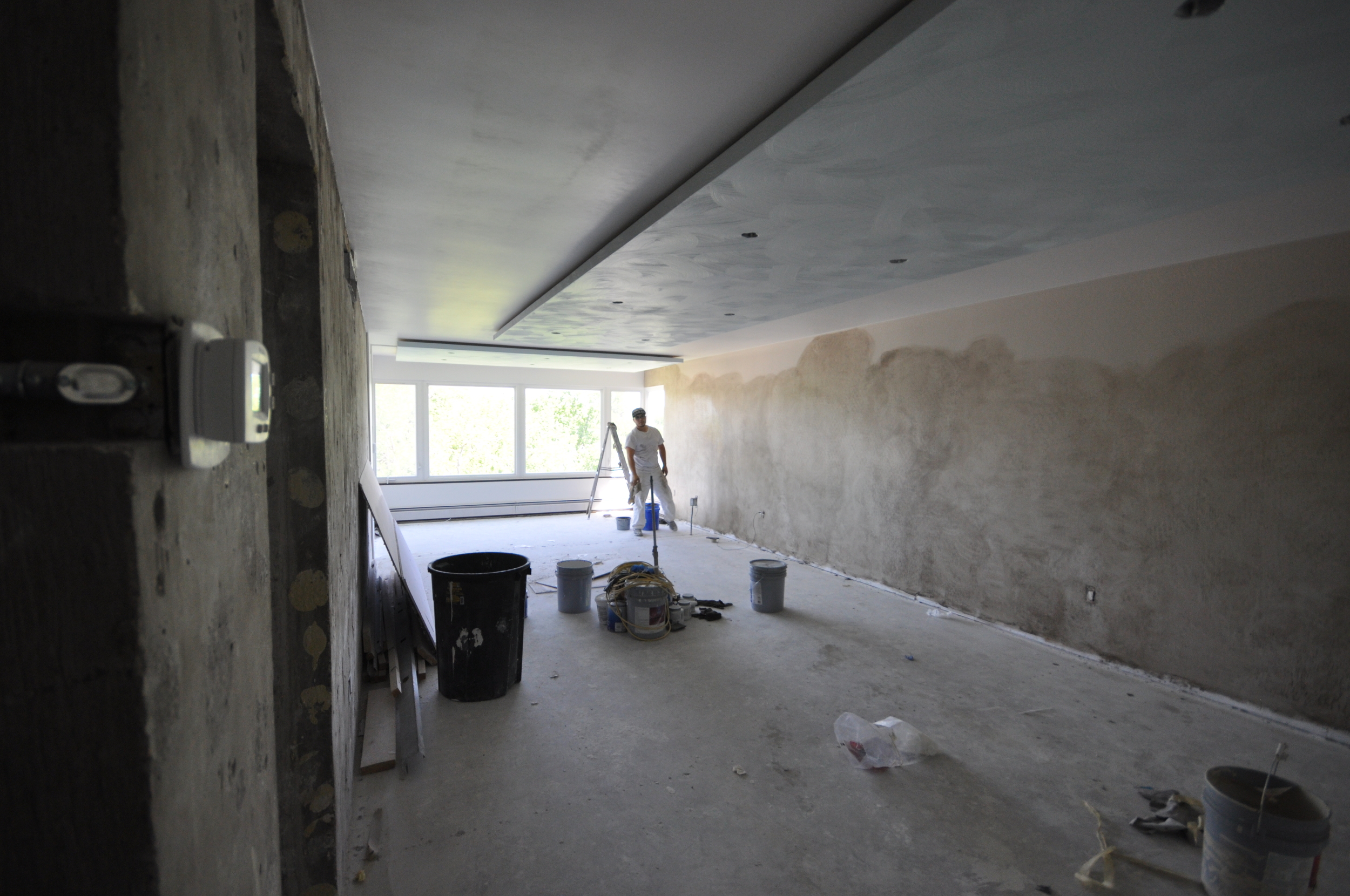 'prairie-wind' texture. Credit due to Arias Drywall for their creativity and mastery of drywall mud.